Conroe Emergency Roof Repair
⋆ Is the rain water leaking into your house?
⋆ Has a tree just fallen onto your roof?
⋆ Don't know what to do next?
Call us at 210-660-5331, and we'll take care of the leaky roof problem immediately! 
⋆ The money matters will be sorted out later.
We all know that storms and resulting roof damages won't show at a time that is convenient you. These "acts of GOD" will show up on HIS schedule, not ours. When disaster or a roofing emergency strikes your home or building, you need a seasoned, professional roofer / roofing contractor, you can depend on to be on call 24 hours a day to respond to the emergency roof repair situation
Whether it's a fallen tree, water leaking into your house, missing shingles, tile or metal, or some other storm damage, the HRI Roofing team is here to quickly resolve the emergency for you. We know all too well that emergency roof repair damage usually does not occur on a 9 to 5 schedule, but we do operate all day long!
Call us, give us some details, and we will take care of the rest! And don't fret about the payment issue. We will take care of that issue after your home has been secured!
What constitutes a roof emergency?
An roof problem that cannot wait a few hours or a few days to be repaired is considered to be an emergency roof repair situation in Conroe. A hole in your roof that can allow water, wind, or debris into your house is generally an emergency situation. Call your local roofing contractor, HRI (210-660-5331), and we will dispatch a work crew to evaluate the problem, and most likely cover your roof with a blue tarp to minimize further damage to your house and its contents.
Yes, we do remove any and all fallen trees or similar objects from the surface of your roof. Yes, we provide temporary roof tile repair.
As a leading roofing company in Conroe, rest assured that our experienced roofers are experts with all types and styles of roofing. No matter the issue, we can solve it!
Call  Orlando Marrero, HRI Roofing of Conroe, at 210 660 5331 for a fast and accurate conversation.
When your roof has been damaged by a storm, an act of GOD or something else, you need to get the repairs done quickly and efficiently, with no mistakes. HRI Roofing provides those speedy, and roof repairs for the damages that were created by hail, high winds, fireworks, fire, etc. When the emergency strikes, it's imperative to get professional repairs underway ASAP, as to prevent collateral damage from spreading to the inside your home. Call 210 660 5331.
Most homeowners dread the thought of "roof problems".
A roofing problem has the potential to damage everything underneath the roof, gobble up your savings accounts, and give you plenty of grief and anxiety. Emergency roofing repairs can take care of the catastrophic problems until you can hire a roofing contractor who will make your house look like new again. And a great first step to protect your home from further damage is to have the emergency roofer place a blue tarp over the damaged areas of your roof.
Most homeowners insurance policies will pay for this emergency service.
Any time your house has sustained roof damage (due to a storm event, lightning, falling tree, etc.) and you suspect that more damage is imminent, you will want to quickly cover the holes that have been created to prevent more water and debris from entering your house.  A great temporary fix is to contact an emergency roof tarping service in Conroe.   HRI Roofing, the Conroe roofing contractor, has crews on call to quickly place that blue tarp over your entire roof within a few hours.   
What causes a Roof Repair Emergency?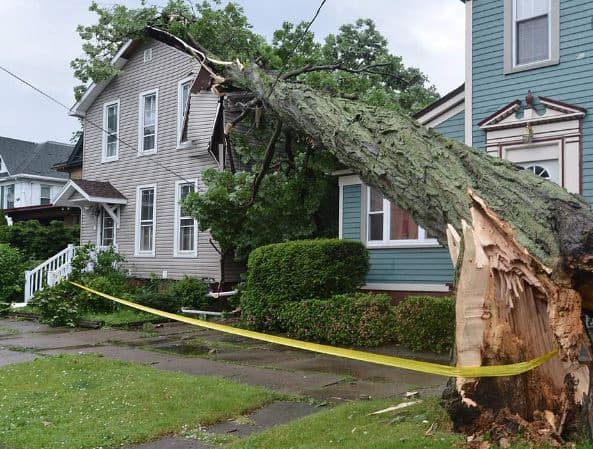 Harsh weather (hail, rain, etc.)Fire damage
Trees (fallen branches, uprooted trees, etc.)
Lightning strikes
Animal and Pests
Intense Winds (hurricanes, tornados, cyclones, etc.)
Poor roof maintenance practices
Deterioration of the asphalt shingles<br>


At HRI Roofing, our 40 professional roofing crews are available at a moment's notice, 24/7. We have all the right equipment, expertise and training to effectively repair all types of roofing damage and roof leaks. As a leading roofing company in Conroe, you can rest assured that our roofers are experts with all types of roofing and styles. Shingles, TPO, metal, etc. No matter the issue is, we can resolve the emergency roof repair problem quickly and in a cost effective manner!
When you have a roof emergency that needs to be taken care of ASAP, give us a call or fill out our simple online form! 210 660 5331.
How do you handle an emergency roof repair?
Remain calm:
Often, the damage the homeowner sees is not as great and extensive as it may appear.
Protect the house:
Take whatever steps you can without endangering yourself. If your house is damaged by fire, consider vacating the house immediately.
Contact a local roofing repair company:
Give them an overview of the damage that you see. Answer their questions, and follow their advice during these first few hours. See if they have emergency tarping and board-up services. If they look good, hire them and start protecting your house.
Contact insurance agent/insurance company:
Your agent can be a great source of information at this time. They can help you find temporary shelter in a hotel, rental house, or similar dwelling. They have the experience and knowledge that you may not have at this time. Their job is to take care of problems and answer questions.
Contact near by friends and or relatives:
These people, and prayer, can help put the current problem in the proper perspective. People can console you, act on your behalf, and they can listen to you.
Choose a licensed Roofing contractor:
Check their credentials and references.
HOw to get insurance to pay for roof replacement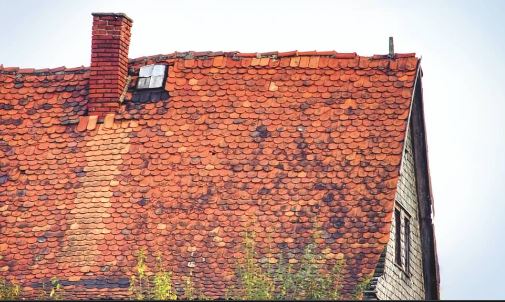 Sometimes, your insurance company may deny your claim to have your expenses reimbursed.
Three primary reasons for denying an insurance claim are policy exclusions, poor maintenance, and fraud.
If the insurance company denied your claim, Call us.  We know how to ethically present your claim so they will want to cover it. They will also cover the cost of repairing roof upgrades, including metal roofs.  210 660 5331 and talk with Orlando Marrero about getting your repair covered by your insurance company. 
Or, we offer roof contractor financing.  Roof repair financing financed. 
The two biggest causes for a water leak in the ceiling are:
A leaky water or drain pipe,
And a hole in your roof.
One of our 24 / 7 emergency response crews will quickly and effectively cover the holes in your roof with a
blue tarp
.  We will remove the debris (trees, etc.) from your roof.   These repairs are primarily for sealing up the house against the outside elements, animals, insects, etc.  When left unattended, the holes in a roof will allow more water into your home causing more damage. HRI, the Emergency Roof Repair company near me, is ready 24 / 7 to help repair your roof!
We also serve the metropolitan
San Antonio area with our low price roofing solution
Roofing Repair Emergency Conroe
These temporary repairs will help protect the house's interior against further damage and ruin.  In most cases, good homeowners insurance policies will cover these expenses.  They have a vested interest in securing your home!
The steps we follow when we are on the scene of a roofing emergency in Conroe.
Remove any debris from the roof.

Place e tarp on roof to prevent further water damage.

Repair loose or damages roof shingles.

Document the damage to the roof.

Help you with the insurance claim process.
TRUSTED • RELIABLE • LOCAL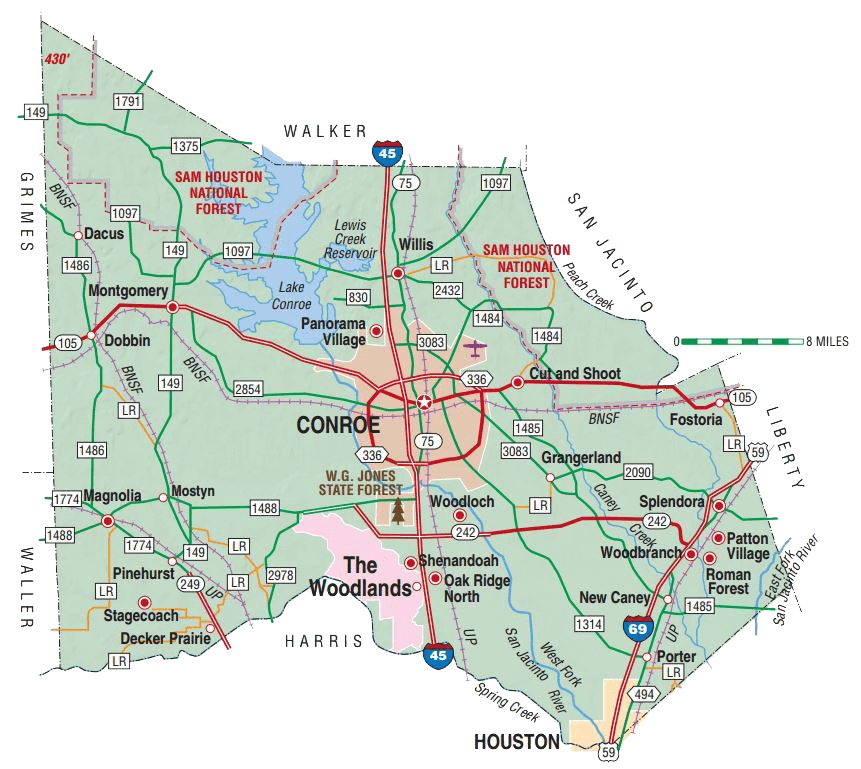 Choose HRI, the roofer you can trust.
Topline Roofing Products and 40 installation crews.