Protect Your Family And Keep Your Home Secure
TRUSTED • RELIABLE • LOCAL
Are you in need of a roofer in Conroe, Texas?
Has your roof been damaged by severe weather?
Do you need a trusted Roofing Contractor?
If so, call us, your "roofer Conroe"'  and request a free roof inspection and repair  estimate. Our expert roof service team will visit your home or business and assess the damage. They'll provide you with a detailed explanation of the repair options available, and explain how the repair process will work. We'll also help you understand what is covered under your warranty.
We are HRI Roofing a remodeling, a full service residential and commercial roof repair, replacement, and gutter installation company.  We are family owned a family owned business.
Since 2004, HRI – Montgomery County's Conroe Roofers – has been a leader in roof repairs, replacement, and maintenance. As the area's expert roofer, and a specialist catastrophic roof restoration and repair for homeowners and business owners, our number priority is our customers.
24/7 Montgomery County Roofers
We are not just another roof company. We are the  roof repair company that cares about our customers and the people in their lives. Check our reviews.  Our 40 teams of roof specialists are dedicated to providing you with the best service possible. If you are looking for a Conroe roofing company  that will treat you with respect, honesty, and integrity, then we are your best choice. We are here to help you, no matter what.
Discount Roof Repair Champ
Our niche is this: we are a full service Conroe, Texas roof repair contractor and our pricing is always at a discounted price: Roofer Conroe.  
Our 40 repair crews specialize in different service modalities:  Composition, flat, metal, tile, TPO – each service requires it's own special skill set and experience. 
We are here to help you with your roofing needs.   We can completely reroof your house in a day, or we can preform a simple repair in the matters of hours.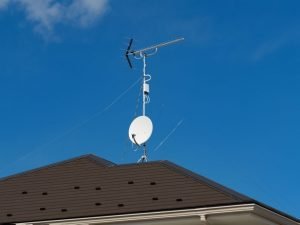 Same Day Reroofing in COnroe
We offer metal roof upgrades for homeowners.  Our roofer Conroe  service come with a 5 to 40 year guarantee.
Also, we are a full line gutter service company.
HRI, Roofer Conroe Services Maven is here to help. Since 2004, as the best roof repair company in Conroe, we have handled almost any roof repair issue you may have, from a commercial  leak to a broken residential tile to completely redoing your roof's appearance. HRI's roofers take pride in their work and customer care, and will only offer you with the best roofing materials and competent roof repair service.
Additionally, we are Conroe's only roof repair company that offers comprehensive emergency services (tarping, board up services, tree removal, etc.)  Call us today at 210 660 5331 for 24 / 7 service.
The first step in correcting any roof problem is to call for an inspection to determine the cause of the leak. Is the roof leaking from a hole in the deck? Is the leaking from an area where the roof membrane is damaged?
This common problem can be caused by any unprotected hole in the roof deck, then the cause of the leak is usually a damaged or missing shingle or flashing. If the leaks from a damaged membrane, then the cause is usually a hole in the  roof membrane.  Are the leaks from an area where the roof membrane is damaged? If so, then the cause is usually a damaged or missing roof membrane.
How Important is your Roof?
The roof is the most important part of your home and is often the first thing people notice when they walk inside to your home. It protects your family and your belongings from the elements. The roof also helps to keep your home comfortable. It helps to keep your home dry and your energy bills down. Your roof is an asset and investment in your home.

It needs to be maintained properly or it will let water into your home and cause serious damage. If you have noticed any problems with your roof, such as leaks, ceiling damage, or wall paint discoloration, contact us right away.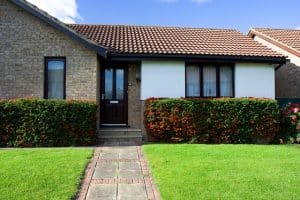 Metal Roof Contractor Conroe
Here at HRI, Roof and remodeling, we have 7 crews that specialize in metal roofs, residential and commercial.  210 660 5331.
A metal roof is a great investment for your home, but it can be expensive. In this article, I'll show you how to find a reliable and affordable metal roofing company in Conroe.
Call Orlando Marrero for a free consultation about getting a new metal roof for your house or business.  He's one of  Conroe roofing companies  premier service manager.
Benefits of Metal Roof Upgrade
Metal roofs can be a great investment for your home. In fact, a metal roof may be a great investment for any building owner or management company.
Metal roofs are sturdy, durable, and are a great way to protect your home from the elements.
A Metal roof may be classified as a great investment in our environment.
They are made of recycled materials, and they are recyclable.


The fine workmanship of a Metal roof can withstand the Texas wind, hail, rain, and hurricane storms!
Metal roofs are a great investment for your home.
A Standing seam metal roof – They're durable and can withstand the elements.
Shingles are made from a thin layer of asphalt while metal roofing is a sheet of steel!
Metal Roof Financing Conroe
We are the Roofers in Conroe who finance roof repairs, upgrades, and replacements. As metal upgrades replacements become more common, the need metal financing options will become another decision for the homeowner to make.  Fortunately, we have several  financing options that may work for you.

HRI has been in the roofing knowledge business for over 20 years. It's not surprising that we've learned a lot about  financing options.An HRI project is always on budget – no "surprise" additional charges. Is a Metal Roof affordable?Yes, metal roofs are very affordable! When you consider the benefits listed above, plus the fact that the lifespan of the roof will be in the area of 30, 40, or 55 years, you may consider the price of a metal roof to be at a discount!
TRUSTED BY TOP ROOFING INDUSTRY ORGANIZATIONS
When it comes to gutter installation in Conroe, Texas, you can depend on the professionals at HRI's Gutter Service to get the job done right. We're  experienced and we have the training and equipment necessary to make sure your gutters are installed correctly. Our employees are friendly, professional and courteous, so you'll be glad you hired us to install your gutters.

Gutter installation process is one of the most important aspects of maintaining your home or business, as it protects your property from water damage. When it comes to gutter installation in Conroe, Texas, you can depend on the professionals at HRI's. Gutter installation is a complicated process, but HRI's can make it simple for you. They will handle the entire job from start to finish.


Satisfaction Guarantee – 100%
You don't pay a dollar until you are satisfied. We are dedicated to providing our customers with the highest quality workmanship and service. Whether you are looking to install gutters on your home or business, we have the experience and expertise to ensure your project is completed quickly and correctly.

We understand that the work we do will be an investment in your home or business, and that is why we go above and beyond to ensure your satisfaction. Our team is always available to provide you with information and answer any questions you may have about gutter installation in Conroe TX.
Eventually, your gutters may become clogged or damaged.  When this happens, it can cause serious water damage to your home. This can lead to mold growth, mildew, rot, your gutters falling towards the ground, and even a broken roof.  To prevent these problems, call HRI's  gutter repair.  

In addition to gutter repair, we can also repair and install downspouts, repair damaged gutters, and much more. If you have experienced a leak or damaged gutter, it is best to call HRI.  We can provide you with a free estimate and can be there in as little as a few hours.
Gutter cleaning is a service that many people need to perform on a regular basis.  However, if you don't know how to clean your gutters, it can be a dangerous task.  This is because, when gutters are clogged, they can fall and damage your home.  To avoid this, call HRI for gutter cleaning service.   At HRI, not only we are the cost-effective way to repair your gutters, we can also clean and inspect your gutters to ensure they are in good condition.
Gutter Installation Process Conroe
Gutter installation process is not as simple as it seems, and if you do not have the right professional to help you, you may end up having to pay a lot of money for repairs. If you want to prevent this from happening, you should make sure that you get the right gutter installation company to do the job for you.  You'll be glad that you did go with professional installers.
Commercial Roof in Conroe
The Texas heat. If you own a commercial roof, you are aware of how easily it can be damaged; from sun damage to leaks, flat commercial roofs frequently require repairs. Upgrade to a stronger, commercial roofing system, such as single ply, TPO, or metal. In the long run, you'll save money by not having to call for repairs all the time.
Single-ply membranes are thin layers of rubber that are painted or melted onto the roof to form a seamless, waterproof layer. This thin layer is extremely strong, with the ability to withstand all weather conditions, fire, and even chemicals! These membranes can last for 20 years and can be easily reapplied on top of each other, reducing landfill waste. They are also highly reflective, which helps to cool the commercial building and reduces your energy bill.  

The Best Roofers near me – Conroe Tx Roofing company.
Solar Roofs
These are yet another roofing system that reduces your energy bill! These panels can save you hundreds of dollars per month by allowing you to use stored solar energy instead of electricity. While the installation is costly, you will immediately begin to save money and will continue to do so indefinitely.
Because Texas is prone to storms, you may want to consider metal roofing. These roofs are highly reflective, they save money, energy, and their hard exterior makes them rather impervious to hail and wind damage, and other severe weather. HRI Roofing offers a variety of commercial metal roofing options, including steel, corrugated metal, aluminum, and of course standing seam,. If you want more information on our commercial roofing services in Conroe, Texas, contact our HRI roof repair company at 210 660 5331 right away.
Sooner or later, every roof is going to need some attention. Smaller problems are easy to remedy, as compare to a major repair or a re-roof. Consider a HRI "roof Conroe" business  maintenance plan.The Roofing Contractors in Conroe you can depend on.  You will receive semiannual or annual inspections and repairs as part of our preventative maintenance plan. You never have to worry about a surprising, expensive repair bill; we will find and repair minor issues at a much lower cost before they become large and costly problems.

Our maintenance services go beyond simply replacing shingles or patching a leaky hole. We can replace your soffit and fascia, clean or repair your gutters, and even repair your roof flashing!
Roof Restoration
This is another valuable service we offer. A powerful restorative coatings can be applied to damaged roof on its last legs and keep it intact for another decade (flat and commercial roofs). These coatings can help you save thousands of dollars in replacement costs!

NOTE: Before applying a restorative coating applied, have your roof inspected to ensure that it is strong enough to handle the extra weight. If it is, you may add another decade to the life of your roof. Some contractors will immediately try to sell you a complete replacement for a large sum of money right away, but don't fall for it!

If you have any questions about our roof maintenance, please contact HRI's Orlando Marrero at 210 660 5331 to schedule a free inspection or a free consultation. HRI, the Maven Roofer Conroe: the knowledgeable company that has served the Houston market for over 15 years.
What is a Roof Replacement?
It is the process of removing the existing  material that covers the top of the building, repairing any damage to the deck, and installing a new roof covering material is frequently referred to as "a complete replacement".
The process of includes removing the existing roofing materials (shingles, underlayment, flashing, etc.), repairing any damage to the wood decking, and installing a new flashing, underlayment and shingles.
Do you want a replacement roof that will last 15 to 25 years or more? If yes, that product  must be able to withstand the rugged climate of Texas. At HRI, the roofer Conroe, Texas Trusts, we want your roof to last a long time. That's why we select the best shingles and products in the industry from l American leaders like Atlas, GAF, and Owens Corning. 
A City for Families in 2022
The town of Conroe is a great place to live in Montgomery County. Most residents own their homes and Conroe offers a suburban feel for residents. Many young families and professionals live in in town, and the town tends to be conservative in nature.
Out town serves as the county seat of Montgomery County, Texas. Conroe-town is classified a suburb of Houston, and neighboring towns include Montgomery, The Woodlands, Spring, Cut and Shoot, Magnolia, Willis, and many more.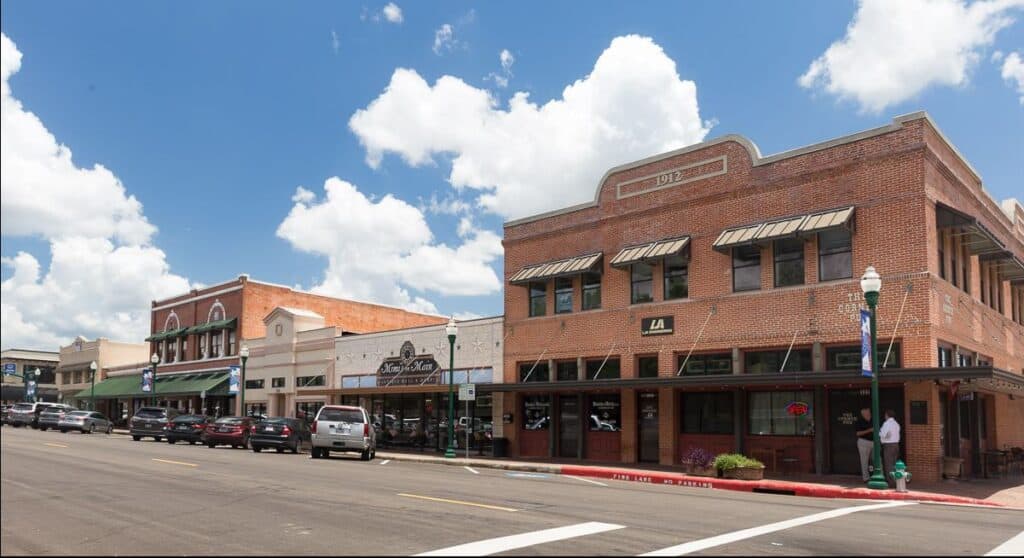 Brief History of Conroe Texas
It was Union, Civil War veteran Isaac Conroe who established his roots in Conroe in October 1881 with the purchase of land and the setup of a sawmill. Throughout eastern Texas, the hardwood forests included sweetgums, magnolias, tupelos, elms, oak and ash, along with several variety of pine trees.
The lumber industry brought prosperity to the area. The going wage in the 1880's  was between $1 and $2.50 a day. The railroads and mechanization made transporting the finished lumber goods to market easier. A number of sawmills sprouted up in the region, and many good paying jobs were created. The mills created a need for more new families to move into the area, and Conroe thrived, and it grew.

In 1931, George W. Strake discovered the Conroe Oil Field. Natural gas was produced from the Cockfield Formation at a depth of approximately 5,000 feet. The city boasted more millionaires per capita than any city in the United States in the 1930s, but only for a few years. With the construction of Interstate 45, many people from Houston began to relocate and settle around Conroe.

Today, local towns and Montgomery County continue to grow. With affordable land and housing, the Conroe area is a safe place for family, community, education, business, and retirement.
Water and the town of Conroe
West Fork of San Jacinto River flows through the city's western edge. Conroe is situated within the river's watershed. The river originates from Lake Conroe; the lake is a surface reservoir, dammed up in 1973 to provide drinking water for the greater Houston area. Some low lying neighborhoods do experience occasional flooding.
Today, Conroe's water supply comes from the Jasper aquifer, the Catahoula aquifer in town, and from the surface water of Lake that bears its name.
A Texas Music Friendly Community designation was granted to Our town in December 2018 by the Texas Music Office, by Governor. Greg Abbott.

From acoustic and electric guitars, orchestra music, open microphone nights, to a full band playing at a Sunday Brunch, Conroe is known for the talented musicians that play and work here. An example of Children's Fun Time: Children and adults alike will enjoy the variety of indoor and outdoor activities provided by 7 Acre Wood. Included is miniature golf, petting farm animals, and more.
And if you want to golf, local courses include Panorama, Plantation, and West Fork Golf Clubs, and nearby April Sound Golf Course. You will have no problem getting a convenient tee time!
At this time, the City of Conroe sets aside a portion of its incoming tax revenues for the purposes of attracting new businesses to the city, and for improving the city's existing infrastructure, including parks for the entire family!
Roof Repair Service Conroe Tx
The town of Conroe is a great place to live in Montgomery County. Most residents own their homes here and this mall city offers a suburban feel for residents. Many young families and professionals live in Conroe, and the town tends to be conservative in nature.
Conroe serves as the county seat of Montgomery County, Texas. Conroe is classified a suburb of Houston, and neighboring towns include Montgomery, The Woodlands, Spring, Cut and Shoot, Magnolia, Willis, and many more.
Choose HRI, the roofer you can trust.
Topline Roofing Products and 40 installation crews.